ACID MOTHERS TEMPLE 'Reverse Of Rebirth In Universe' Vinyl LP (Alt Sleeve)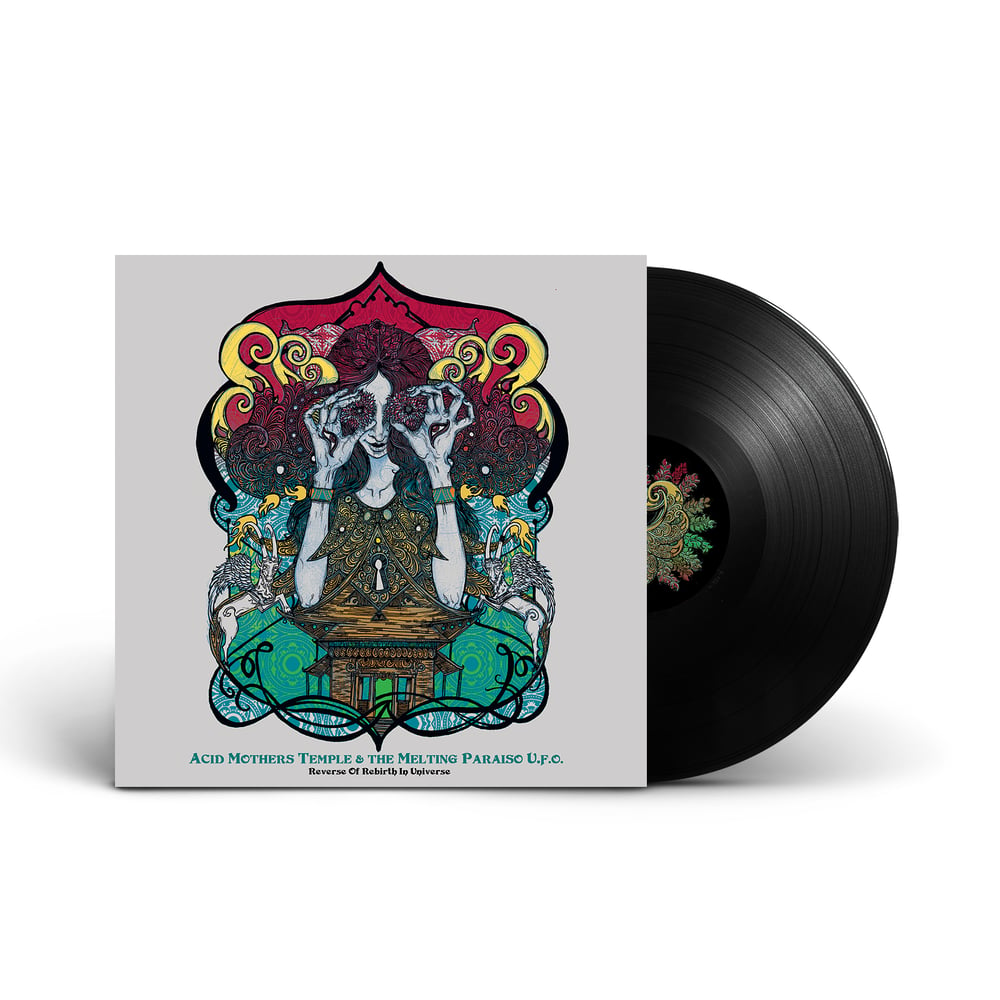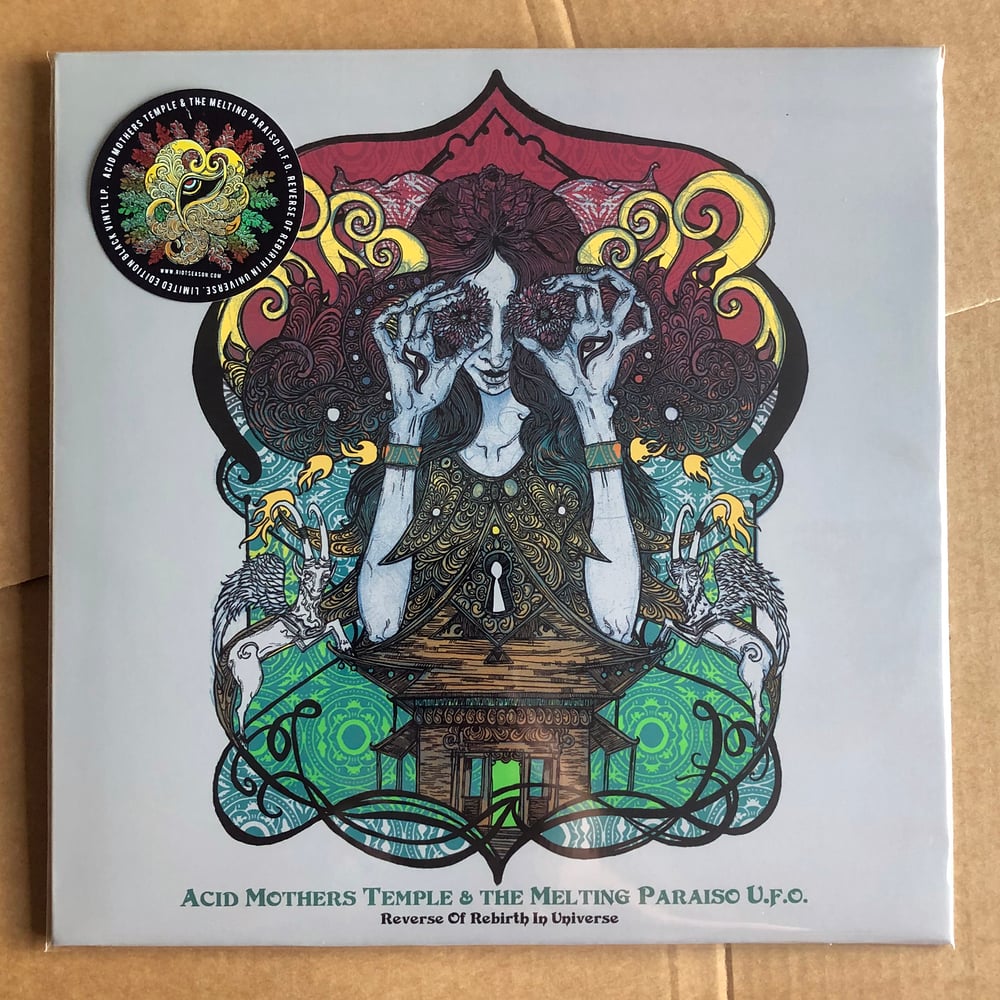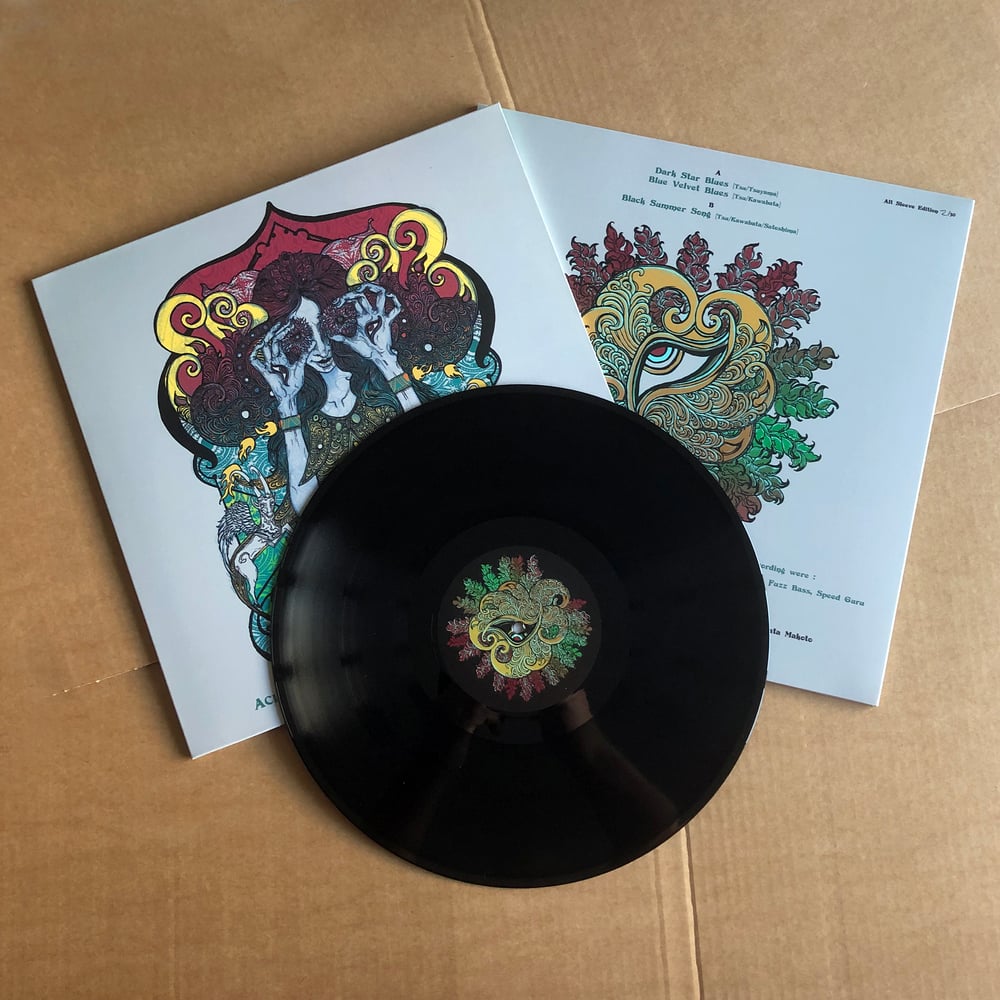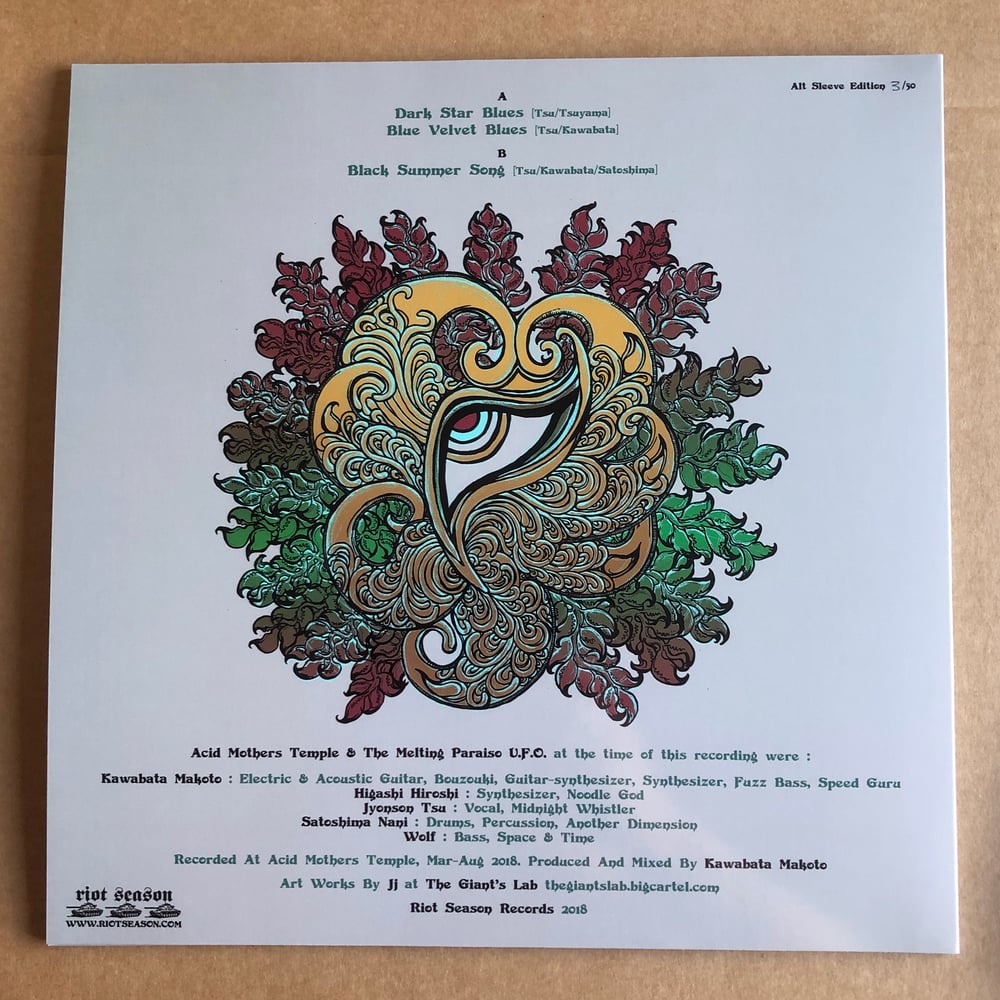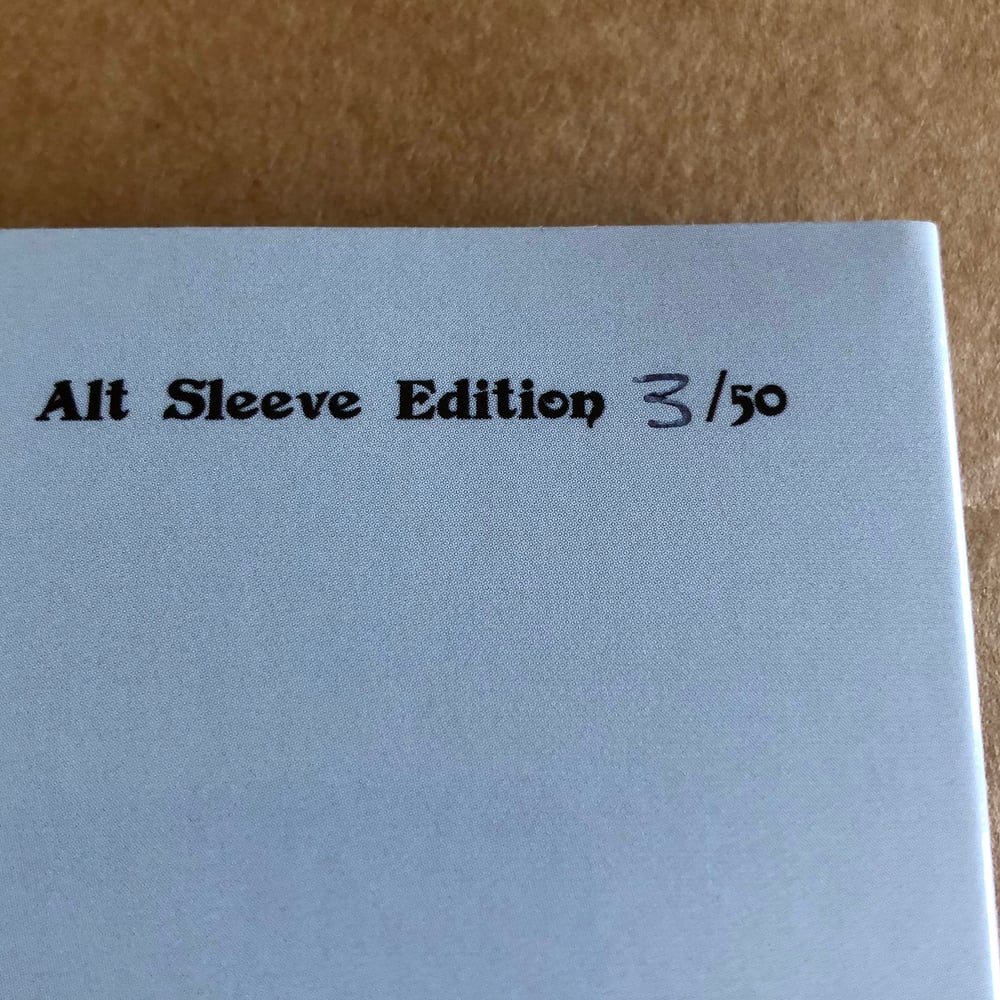 LIMITED RUN OF 50 ONLY IN ALTERNATIVE SILVER SLEEVE. ONE COPY PER PERSON ONLY PLEASE
Recently, I got word that approx fifty black vinyl copies of this LP had gotten damaged (sleeves only) in transit to my various distributors. They, quite rightly didn't want to sell copies with damaged sleeves so they sent them back to me.
As I had to go through the costly process of getting fifty new sleeves printed/made (very hard as most people wont print so few) I thought I'd do something a little different ... so here they are. Fifty black vinyl copies with a silver/grey sleeve all numbered on the back cover. They are slightly more expensive due to the added costs of the new covers being added to my already massive manufacturing bill (groan)
artist: ACID MOTHERS TEMPLE & THE MELTING PARAISO U.F.O.
title: 'Reverse Of Rebirth In Universe'
catalogue # REPOSELP073
format: Vinyl LP - Deep Space Black In Silver Alt Sleeve (50 Copies)
barcode # N/A on this version
LP Tracklisting

A1. Dark Star Blues (9:22)
A2. Blue Velvet Blues (12:15)
B. Black Summer Song (20:22)
"In 2016, 21 years after Acid Mothers Temple & The Melting Paraiso U.F.O. were founded in Osaka, Japan, there was a major shift in the line-up and "Next Generation" was added to the bands name. We now view the first 20 years of the bands career as chapter one in our story, and we are now turning the page to start chapter two. In 2018, it's time to re-record our classics with this new line-up, we just opened the door to the next stage!" (Kawabata Makoto 2018)
Twenty four years into their existence, Acid Mothers Temple & The Melting Paraiso U.F.O. have circled the globe at least a few dozen times, released over 100 albums in their various guises and played thousands of shows.
In recent years, they've experienced seismic line up changes which has given them yet another new lease of life ... or a rebirth if you will. Original members Kawabata Makoto (guitar, speed guru) and Higashi Hiroshi (synthesizer, noodle god) are now joined by Jyonson Tsu (vocal, midnight whistler), Satoshima Nani (drums, another dimension) and Wolf (bass, space & time) and as anyone that has seen the new line up live will testify, things have gone even more cosmic ...
'Reverse Of Rebirth In Universe' sees the band return to their old label Riot Season for the first time since 2012's 'IAO Chant From The Melting Paraiso Underground Freak Out' (CD still available). Both label and band have gone on some wonderful journeys during that time apart but both felt the stars were finally correctly realigned to renew their partnership in all things weird.
Long time AMT fans will immediately recognise some of the song titles listed on the album sleeve here. But the songs themselves have been reworked and transformed far away from their original versions. New boy Jyonson Tsu's quiet, almost whispered vocals bring a whole new aura to proceedings, despite the familiar riffs hidden in the depths below them. It's so laid back in places it's practically horizontal, with only occasional trademark piercing guitar squeals threatening to destroy the peace and calm. The whole of side two is taken up with the twenty minute epic 'Black Summer Song' .. and if this is an indicator to where the AMT mothership is heading going forwards we're all in for another fucked up and magical ride.
If you stepped off the AMT ride over the years, possibly overwhelmed by the amount of releases they were once firing out ... it could be time to step back on it and check out where they're currently at. In a world that's more messed up than ever, we could all use a little break away from the norm, and nobody takes you as far away from the norm as possible as Acid Mothers Temple & The Melting Paraiso U.F.O.
The CD version comes with a sixteen minute bonus song, a cover of Gong's 'Flying Teapot' which has never previously appeared on CD. The two vinyl versions come with a download code that also includes this bonus track.
Acid Mothers Temple & The Melting Paraiso U.F.O. at the time of this recording were
Kawabata Makoto : electric & acoustic guitar, bouzouki, guitar-synthesizer, synthesizer, fuzz bass, speed guru
Higashi Hiroshi : synthesizer, noodle god
Jyonson Tsu : vocal, midnight whistler
Satoshima Nani : drums, percussion, another dimension
Wolf : bass, space & time

recorded at Acid Mothers Temple, Mar. - Aug. 2018
produced and mixed by Kawabata Makoto