HIBUSHIBIRE 'Official Live Bootleg Vol 7' Japanese CD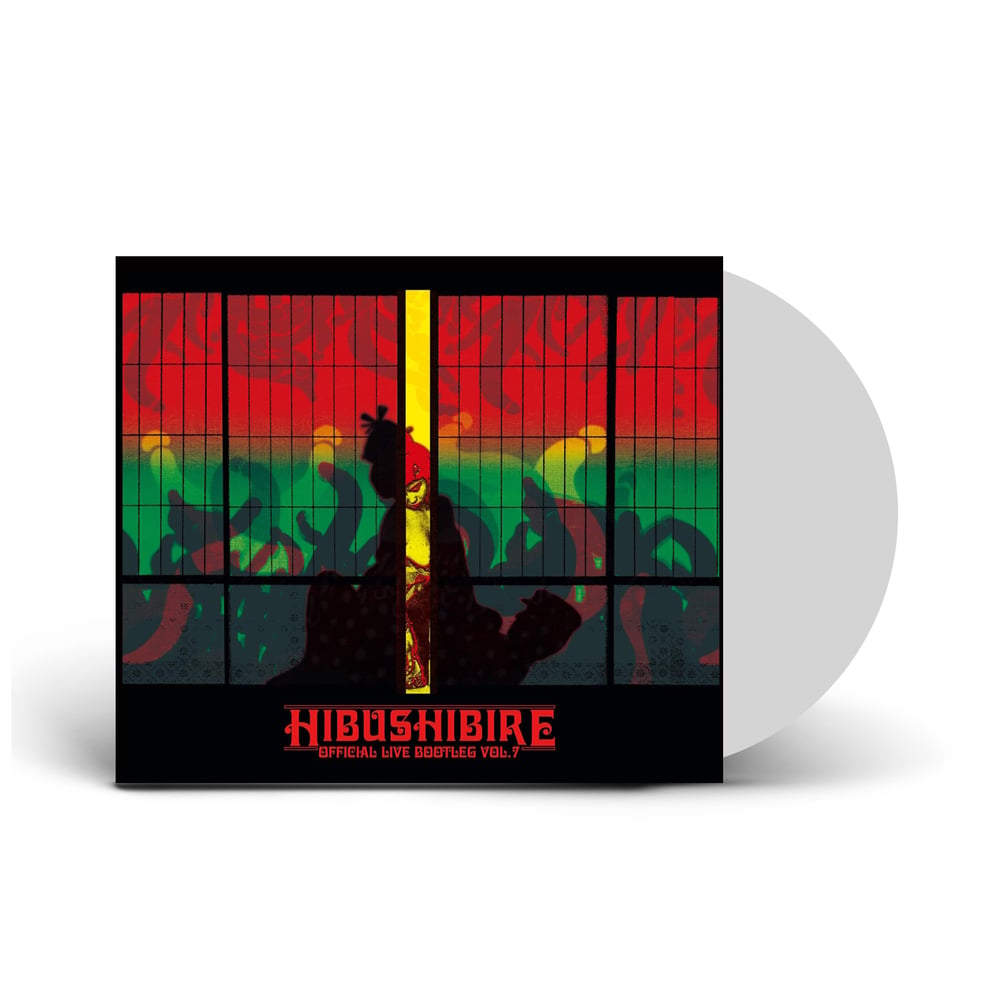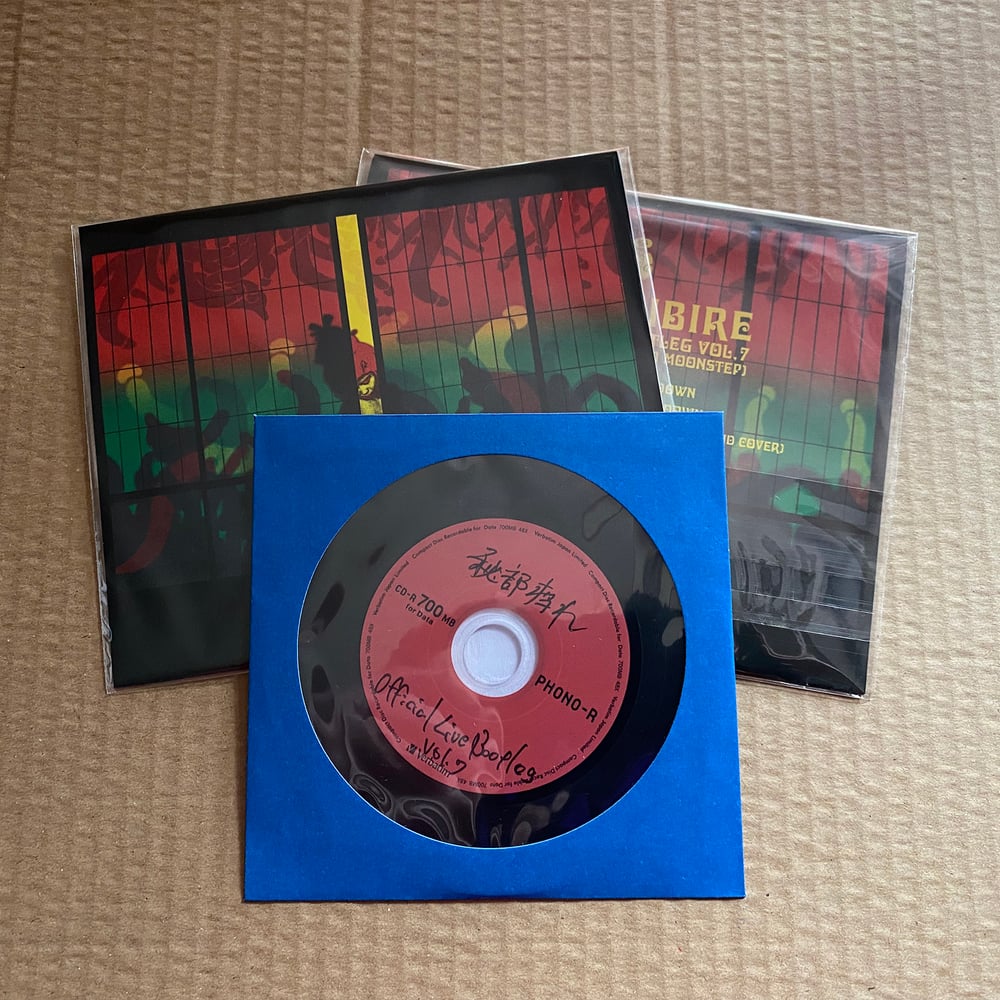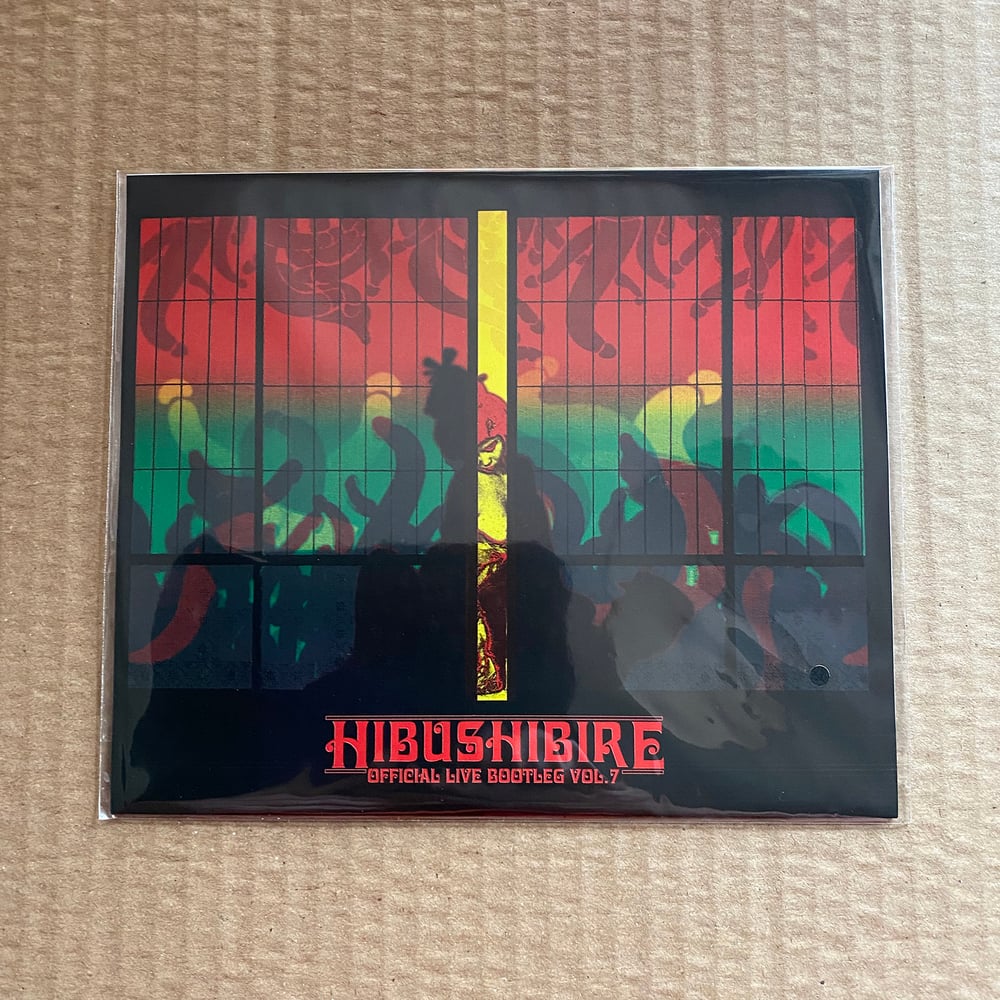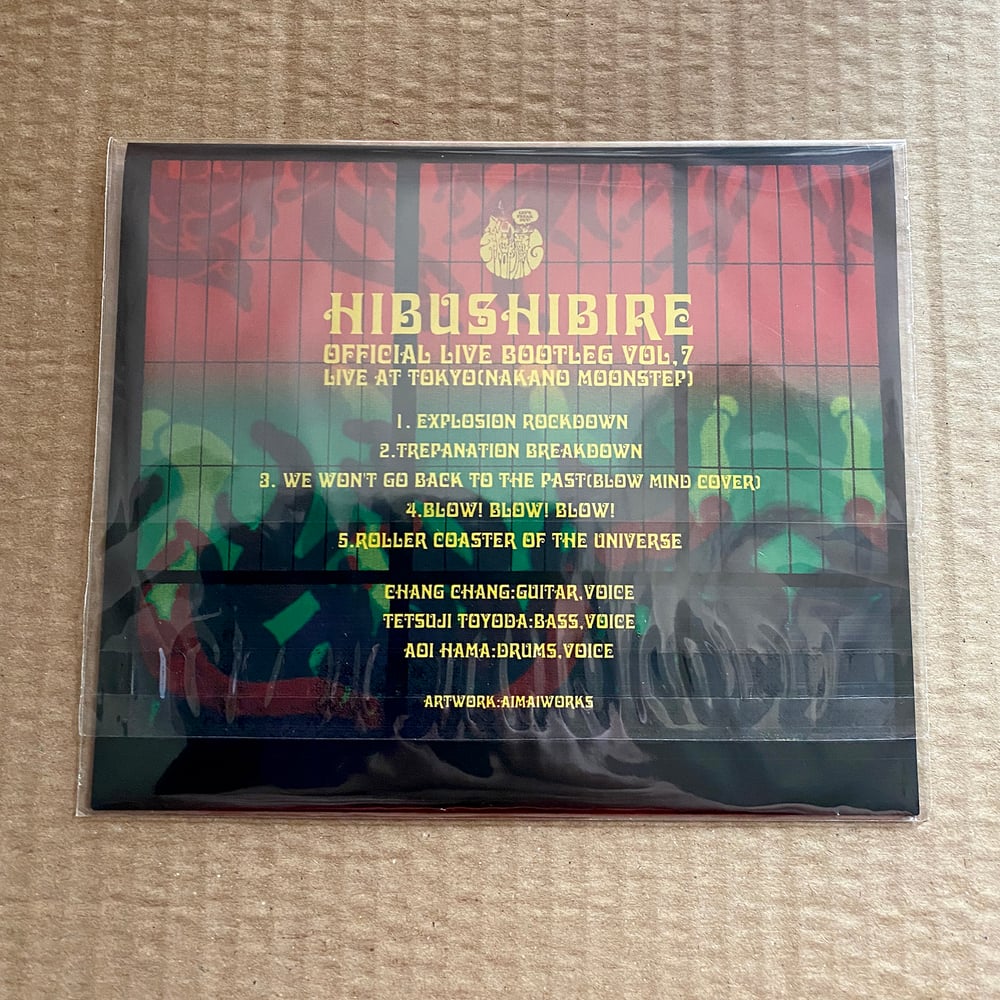 How to place an order :
1. Click on the 'select option' tab, choose what you want from the list
2. Click 'add to cart', it's now in your shopping basket
3. If you want multiple items, just go to the relevant release pages and add anything else you want to your cart before going to checkout
4. Done adding stuff?, then go to cart, that little trolley thing top right
5. Check out, it's a simple as that
Now i'll get busy packing and posting it.
Thanks! Andy/RS
CUSTOMERS OUTSIDE THE UK PLEASE NOTE : All non UK shipping prices are for standard airmail only. This does not include any tracking or insurance. If you want to upgrade to registered shipping please click on the OPTIONAL REGISTERED MAIL ADD ON (OUTSIDE UK ONLY) to your cart before you checkout and pay for your order. All you need to do is add it to your shopping cart as you would any other item, and that £5.00 will cover the cost of upgrading your order to registered mail.
JAPANESE IMPORT CD-R IN PLASTIC WALLET SLEEVE (NO CASE)
Please read the following before buying ...
A little note about CD-R's. They are notoriously awkward to play on some CD players. The more expensive the CD player the less likely they are to play in my experience. Please don't buy unless you know CD-R's play on your CD player. These are not like proper factory pressed / glass mastered CD's. That's why they are easy to make and cheaper than a shop bought CD.
artist: HIBUSHIBIRE
title: 'Official Bootleg Vol 7'
catalogue # N/A
format: Japanese made CD-R

CD-R Tracklisting :
Live at Tokyo (Nakano Moonstep) July 11th 2021
1. Explosion Rockdown (9:33)
2. Trepanation Breakdown (7:35)
3. We Won't Go Back To The Past (Blow Mind cover) (4:11)
4. Blow! Blow! Blow! (10:11)
5. Rollercoaster of the Universe (28:02)
Hibushibire at this time were ...
Chang Chang: guitar, voice
Tetsuji Toyoda: bass, voice
Aoi Hama: drums, voice
Artwork: aimaiworks