ACID MOTHERS TEMPLE 'Acid Motherly Love' CD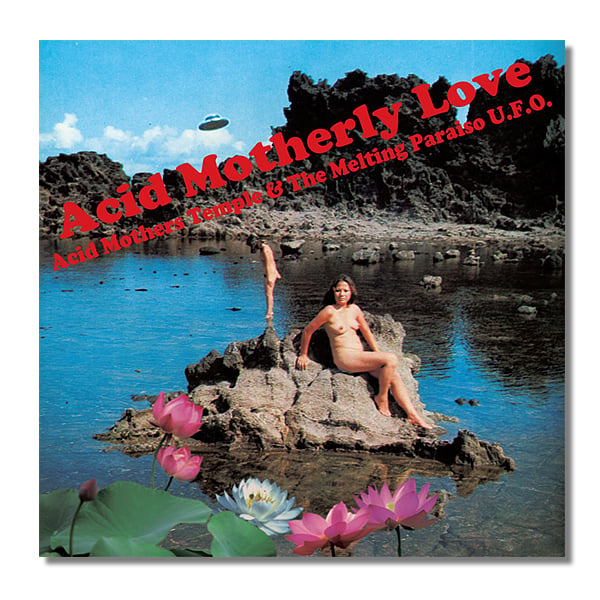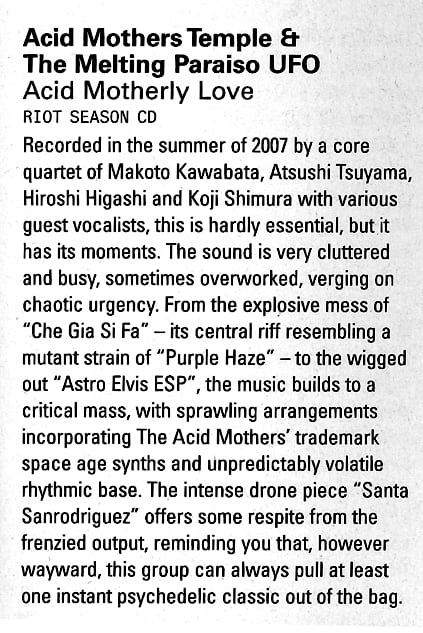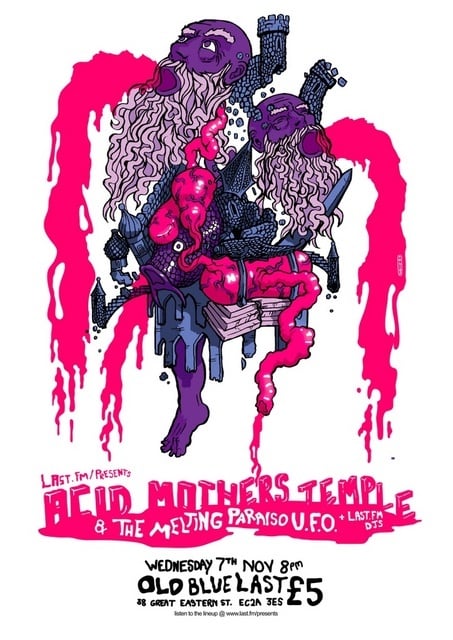 artist: ACID MOTHERS TEMPLE & THE MELTING PARAISO U.F.O.
title: 'Acid Motherly Love'
catalogue # REPOSECD016
formats: CD
CD Tracklisting :
1. Che Gia Si Fa (11:02)
2. Douchebag (Tales Of Mystery Zone / Sometime In Your Pussy / Lament Of Alter Egos) (21:38)
3. Traitors With Beautiful Hearts (3:58)
4. Astro Elvis E.S.P. (15:07)
5. Santa Sanrodriguez (15:04)
6. Johnny Johnny Jerusalem (3:31)
Release Info :
Now firmly fixed to a solid 4 piece (Tsuyama Atsushi, Higashi Hiroshi, Shimura Koji and Kawabata Makoto) with added guest vocalists, ACID MOTHERS TEMPLE & THE MELTING PARAISO U.F.O. return to their spiritual home of the UK Riot Season for yet another OUT-THERE ride through their weird and psychedelic world. Guitars howl, riffs grow BIGGER with each minute and brains get fried along the way.
Recorded under falling ash and burning roof tiles, 'Acid Motherly Love' features every dimension of their legendary underground sound - from wild riff heavy jams, to quieter acoustic passages and spoken monologues, all capped by the trance inducing 15 minute-plus epic 'Santa Sanrodriguez'. Artwork features the obligatory naked Japanese babes in all their finery.
God Bless AMT!