ACID MOTHERS TEMPLE 'IAO Chant 2012' T-Shirt (Brown)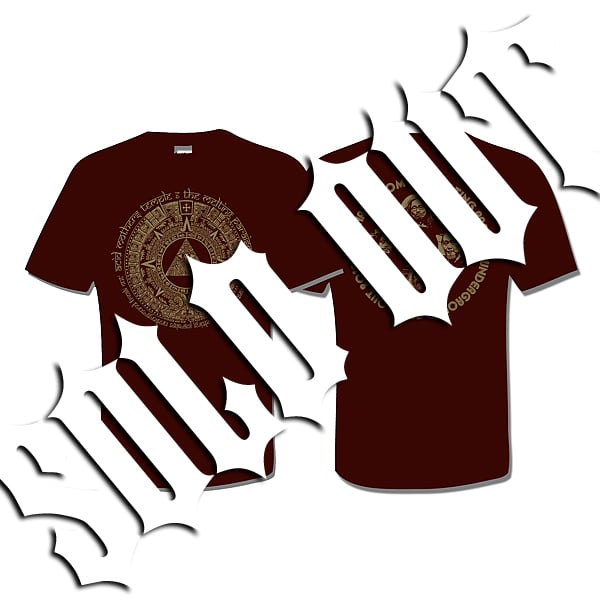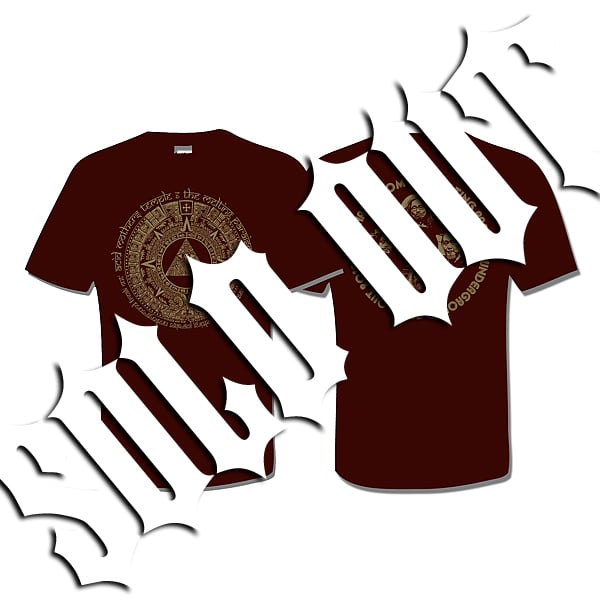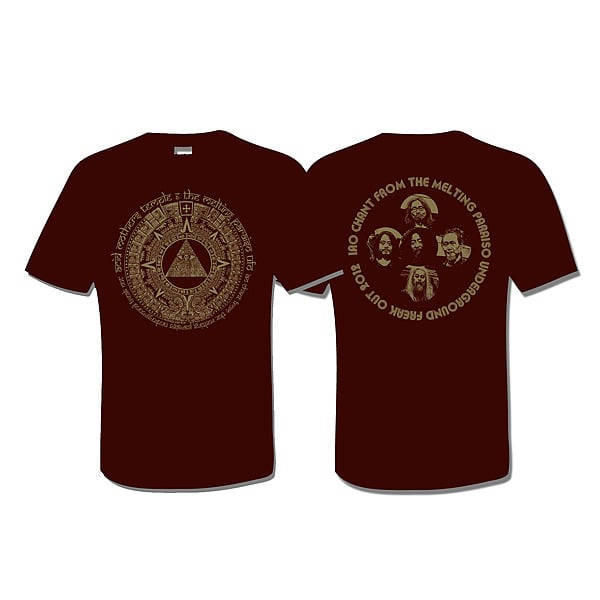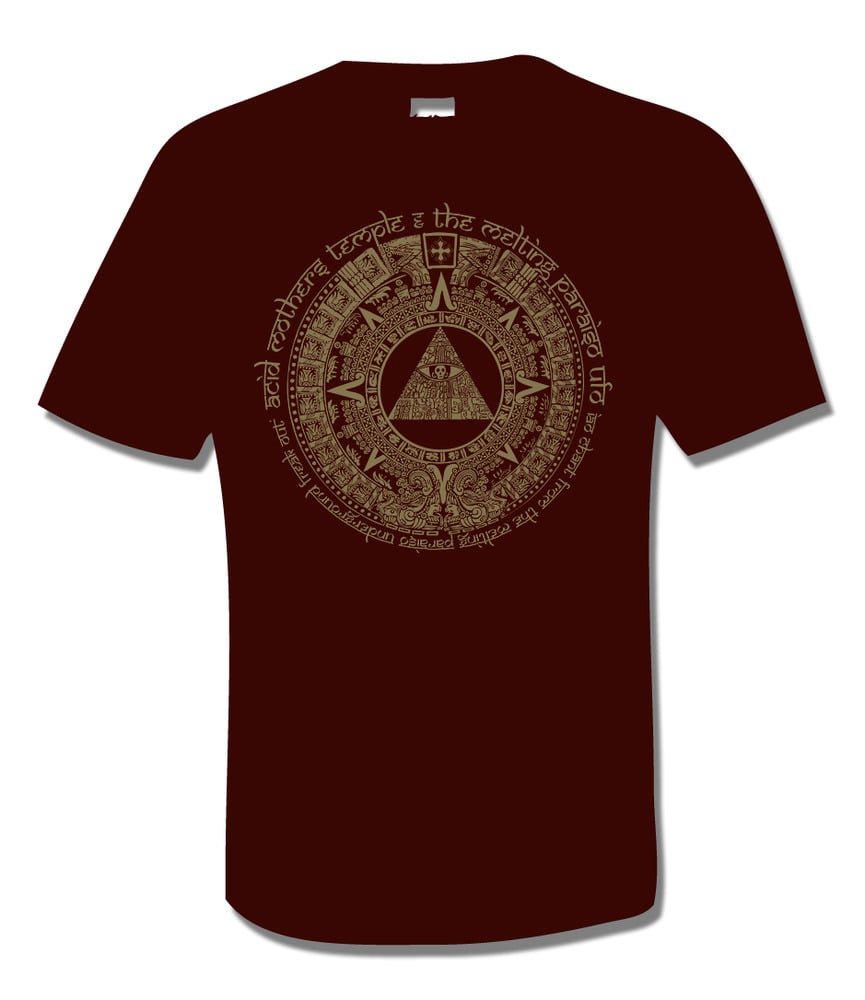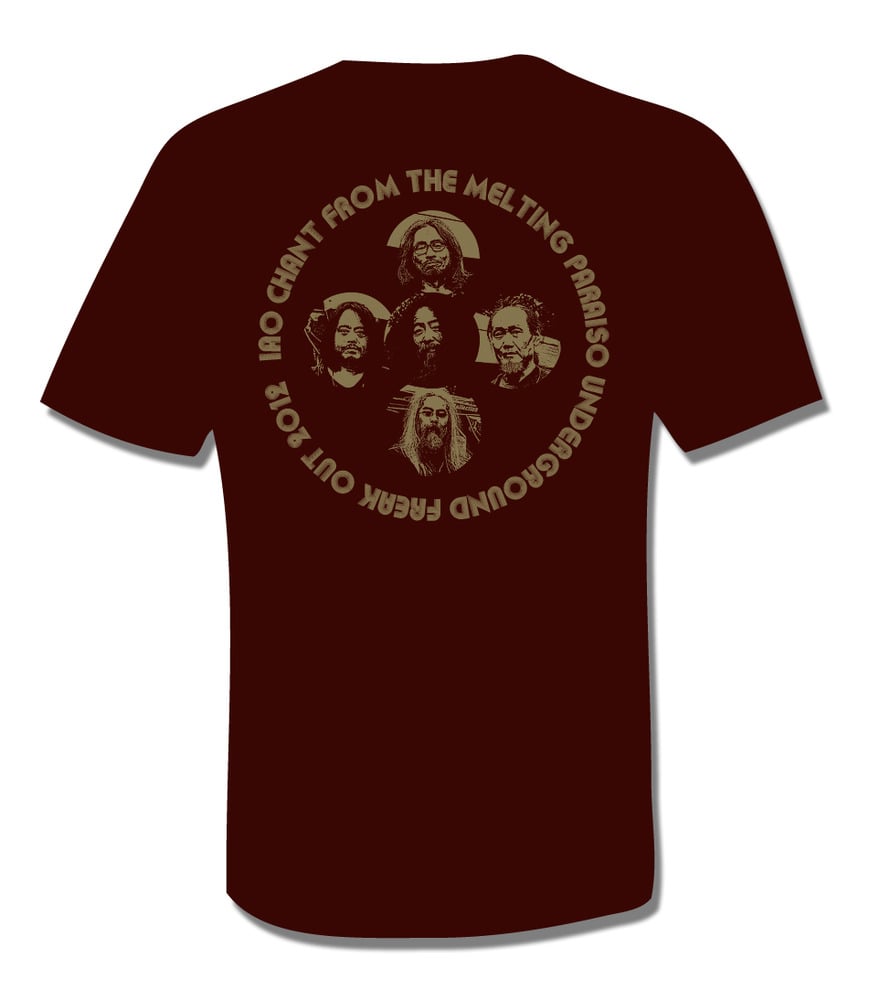 A one off pro screen printed Gildan Softstyle shirt to celebrate the release of the new ACID MOTHERS TEMPLE & THE MELTING PARAISO U.F.O. 'IAO Chant From The Melting Paraiso UFO' album and the possible end of the world. The front features the same Mayan calendar inspired artwork as the album sleeve, the back features the band member faces design from the back cover of the album.
ALL SIZES ARE UK, SCROLL DOWN FOR MORE INFO.
All of our t-shirts are professionally screen printed. We use Gildan Softstyle shirts for all designs, these are ring spun 100% cotton and pre-shrunk.
All sizes displayed are UK sizes. We have given you the shirt manufacturers size breakdown below. Please choose your size carefully to ensure a happy transaction.
SHIRT SIZE BREAKDOWN (FROM GILDAN) :
Small (to fit chest size 34/36")
Medium (to fit chest size 38/40")
Large (to fit chest size 42/44")
XL (to fit chest size 46/48")
XXL (to fit chest size 50/52")
Due to manufacturing tolerances, please allow for a variation of an inch or so between individual shirts.
Sign up for the RS mailing list here
http://eepurl.com/ivzZ (you'll probably need to cut and paste the link)